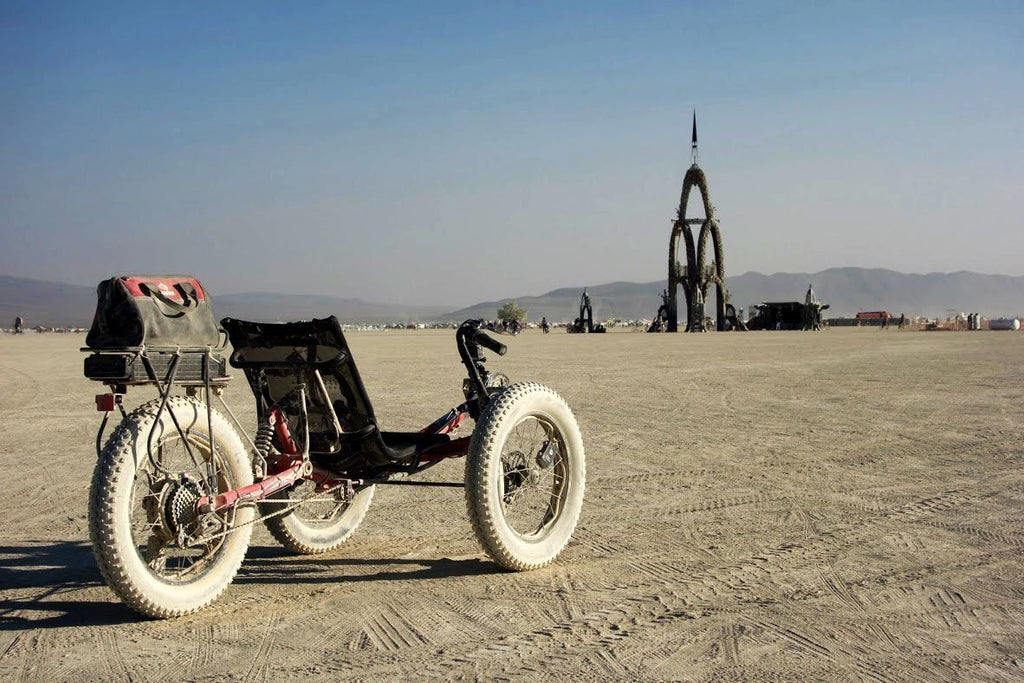 For those who may be unfamiliar, Burning Man is an annual gathering in the Black Rock Desert of Black Rock City, Nevada. The event, which began in 1986, spans from the last Sunday in August to the first Monday in September. There are no corporate sponsorships, advertisements, or entertainment at the event. Individual participation is what's key to making the event special and memorable. Although the participants are given a large amount of freedom, the Burning Man Project asks that 10 core principles be followed:
Radical Inclusion
Gifting
Decommodification
Radical Self-Reliance
Radical Self-Expression
Communal Effort
Civic Responsibility
Leaving No Trace
Participation
Immediacy
Every year as more and more people head to northern Nevada for Burning Man, they bring with them a slew of unique creations. One thing that stands out is the number of electric bikes, trikes, and scooters that attendees use to navigate around the event. Many of the e-bikes are dressed up with colorful décor as to adhere to principle five. Some people have taken our electric bike conversion kits and turned them into some amazing electric vehicles. One person used our e-bike conversion kit to erect a large, three-seat bunny mobile.
Since cars and motorcycles are not allowed at Burning Man, electric bicycles are the best possible way to get around the "playa," or beach, with ease. Most people add lights onto their e-bike conversions to more easily navigate the space at nighttime. Another essential item to bring to Burning Man, especially when riding around on an electric bike, is some type of protective googles or glasses.
To see more electric bikes at Burning Man, check out this link as well as a video of E-bikes at Burning Man in 2015.